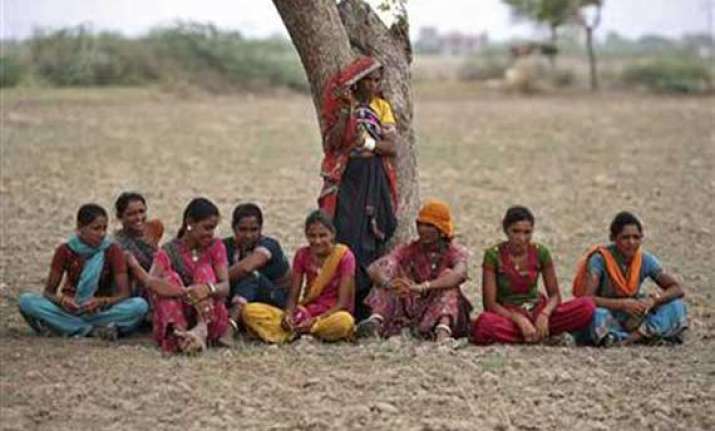 Gandhinagar: The Gujarat government today for the first time introduced 'Gender Budget' as a part of its annual Budget presentation, clubbing all the women-centric provisions under one head.
The government has made a provision of more than Rs 45,259 crore for 495 schemes for women in the Gender Budget.
This includes Rs 32,383 crore towards planned expenditure for 2014-15 and Rs 12,866 crore in non-planned expenditure.
The gender budget has two main categories: category A comprises schemes having 100 per cent fund allocation for women, and category B consists of schemes having 30-99 per cent fund allocation for women (with beneficiaries including males too).
For category A, Rs 1,880 crore have been allocated, while for category B, Rs 32,379 crore have been sanctioned.
The women-centric schemes are divided between 17 government departments, ranging from Agriculture to Urban Development.
Major schemes having 100 per cent provision for women include scheme to provide training to women in fruit and vegetable preservation, financial assistant to fisherwomen to purchase trolleys and other paraphernalia to sell fish, free education to girls studying in non-granted colleges, etc.
Schemes under category-B include distribution of iodized salt, AIDS control program, home for aged citizens, students scholarships, etc.