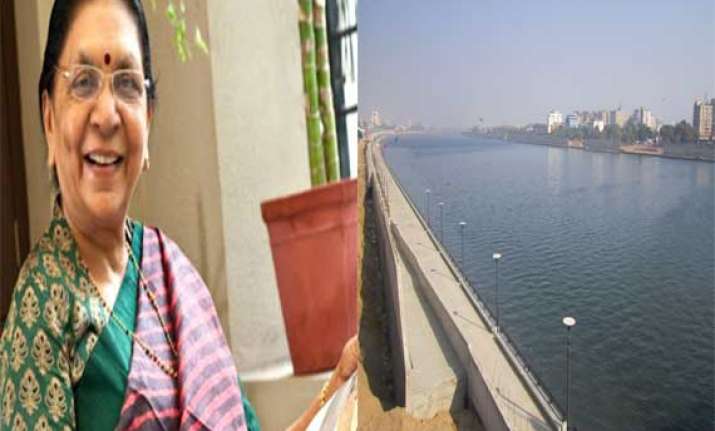 Ahmedabad: Amid heavy rain, Gujarat Chief Minister Anandi Patel performed 'maha-aarti' of Sabaramti river here this evening, on the lines of the aarti performed on the banks of Ganga in Varanasi.  
Chief priest of the Jagannath temple here, Dilipdasjee Maharaj, and mayor Minakshi Patel also participated, alongwith several ministers and senior state BJP leaders, in the event which took place on Sabarmati Riverfront, near Sardar bridge.
The temple authorities and the Ahmedabad municipal corporation had earlier said that the aarti—offered to the river itself—will be held once every month (unlike in Varanasi where it takes place daily).
Today's aarti, which was scheduled for 6:45 pm, started half an hour late and lasted for almost 20 minutes.
"Since it was raining heavily since afternoon, a lot of devotees couldn't make it today. However, more than 5,000 people turned up," said temple trustee Mahendra Jha.
The temple trust had proposed monthly maha-aarti on the lines of Varanasi one month ago in a meeting with civic officials.