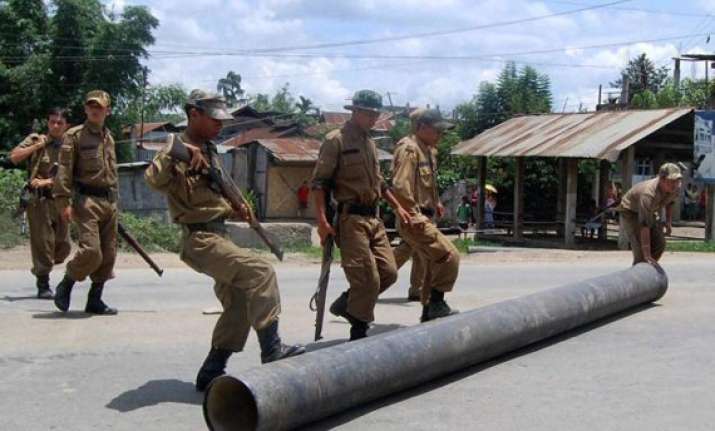 Imphal, Aug 11: A powerful grenade exploded in front of Manipur Chief Minister Okram Ibobi Singh's residential complex in Imphal West district last  evening but no casualty was reported, police sources said.
The police said the grenade might have been exploded by militants who were trying to disturb the forthcoming Indepedence Day celebration in the state.
Police have begun a combing operation here following the explosion at 6:35 pm.
All police and security outposts have been put on alert particularly in the valley districts of Imphal East, Imphal West, Bishenpur and Thoubal districts.