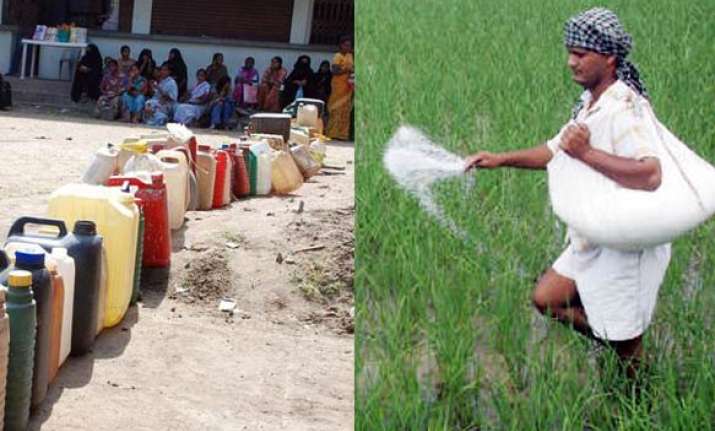 New Delhi, Feb 28: With an estimated 60 per cent of subsidised fuel not reaching its targeted population, the Finance Minister Pranab Mukherjee today said BPL families will get direct cash subsidy to buy fertilizers and cooking fuel at prevailing market prices from 2012.
While the roadmap for rolling out direct cash transfers will be available by March 2012, Mukherjee announced about 13 per cent reduction in subsidy of fuel, food and fertilizers for 2011-12 fiscal to Rs 1,34,210 crore from Rs 1,53,962 crore in the revised estimates for the current fiscal.
"The government will move towards the direct transfer of cash subsidy to people living below poverty line (BPL) in phased manner. ...the system will be in place by March 2012," Mukherjee said in his Budget speech.
Currently, 6.52 crore BPL families are covered under the Public Distribution System (PDS).
"A task force headed by Nandan Nilekani has been set-up to work out modalities for the proposed system of direct transfer of subsidy for kerosene, LPG and fertilisers. The interim report of the task force is expected by June 2011," he said.
Noting that the govenment sells subsidised fuel and foodgrains for the benefit of the poor, Mukherjee said: "A significant proportion of subsidised fuel does not reach the targeted beneficiaries and there is large scale diversion of subsidised kerosene oil".
At present, a large portion of subsidised kerosene is diverted for adulteration in auto fuel. Similarly, subsidized domestic LPG gets diverted to commercial establishment.
Currently, kerosene oil is sold through ration shops at subsidised rate of Rs 20.57 a litre, while domestic LPG is given at a discount of Rs 356.07 per 14.2-kg cylinder.
By cash transfer of subsidy to BPL families, the diversions would be eliminated. Once this system comes into force, kerosene and domestic LPG will be sold at market price.
The difference between the market price and subsidized rate will be provided by way of coupons or some other appropriate means to the BPL families.
The coupons can be used for purchase of kerosene and LPG and net price to the BPL families will remain at original levels.
Currently, the government compensates oil marketing companies for selling kerosene and domestic LPG below cost.
For the 2011-12 fiscal, the government estimated lower oil subsidy bill at Rs 23,640 crore, compared to Rs 38,386 crore in the current fiscal.
Mukherjee also estimated a decline in fertiliser subsidy bill at Rs 49,997 crore for the next fiscal, as against Rs 54,976 crore in the 2010-11 financial year.
He said the nutrient-based subsidy (NBS) policy on potash and phosphatic fertlisers, which was introduced in last year's Budget, has received good response from stakeholders and the government is considering to extend NBS to cover urea.
Meanwhile, the government's food subsidy, given to run the public distribution system, is also estimated to decline marginally to Rs 60,572 crore next fiscal from Rs 60,599 crore in 2009-10. PTI