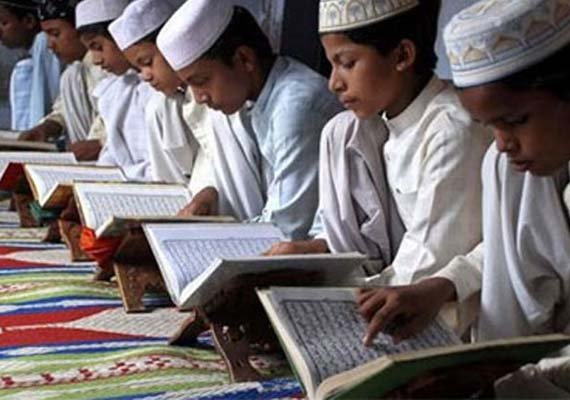 New Delhi: The government is likely to conduct a survey in states situated along the International border to see if foreign nationals are teaching at Madrasas.
According to some media reports, the people responsible for Burdwan blast that occurred on October 2, had ties with Jamaat-ul-Mujahideen Bangladesh (JMB), a terror group of Bangladesh. These Bangladesh nationals were reportedly teaching students at a Madrasa in Burdwan.
National Security Advisor Ajit Doval, who had visited the site expressed displeasure on the state government's slackness from security perspective.
West Bengal and Assam share borders with Bangladesh.
According to these media reports, internal Home Ministry reports have indicated that majority of the Madrasas are not spreading jihadi activity in India nor are they promoting terrorism.
The report was based on inputs received after scanning madrasas run by four different Islamic schools - Deoband, Al Hadis, Jamiat and Barelvi.
The Home Ministry has reportedly red-flagged only those madrasas which have teachers of Bangladeshi or Pakistani origin, saying there are examples of such madrasas actively radicalising young minds.
On November 6, Moulana Mahmood Asad Madani of the Jamiat Ulema-e Hind had objected to the haste with which madarasas were being branded terror hubs. He had also said that the madrasas recognized by the government were not doing the real job. It was being done by the unrecognized ones.
The proposed survey will start with West Bengal and Assam as they share border with Bangladesh. But it may also extend to Uttar Pradesh and Bihar.