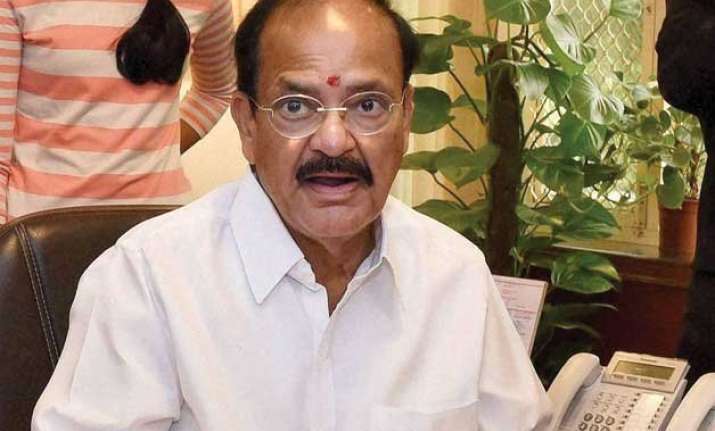 New Delhi: With an aim to develop Delhi into a "world-class" city, government has planned to amend Delhi Development Authority Act (DDA Act), to bring in new urban policies in tune with the new aspirations of people residing in the national capital.
"To make Delhi a world-class city, lot of changes would need to be done to the DDA Act. A committee has already been appointed to look into this matter and it will soon make its suggestions keeping in view the latest development requirements and aspirations of people of Delhi," Urban Development Minister M Venkaiah Naidu said at a function organised by the DDA at its headquarters Vikas Sadan to kick-start the allotment process of its housing scheme today.  
The first batch of applicants, who had applied for houses in Dwarka, was handed over their allotment documents today.  Naidu said with change in people's aspirations, it was necessary to re-develop some old areas, both commercial as well as residential.
"Places like Khan Market are very old and need to be redeveloped and that's why a committee will look into the matter," he said.
DDA said that the committee has been appointed to look into the redevelopment scheme of urban markets like Khan Market and Meherchand Market, whereby such properties could be allowed to go hi-rise.
The urban body is governed under the DDA Act 1957, and all regulations and structural frameworks of the organisation are based on it.
The 'DDA Housing Scheme 2014', launched on September 1, offered 25,034 flats - EWS, LIG, MIG, HIG, Janta flats and one-room apartments, with prices ranging from Rs 7 lakh to Rs 1.2 crore, and closed on October 15.
Among them, the 22,627 one-bedroom apartments were a major draw for the people. Billed as the largest-ever in DDA's history, the scheme had received over 10 lakh applications.  Yesterday, DDA's Vice-Chairman Balvinder Kumar announced that the housing authority would launch a bigger scheme in 2016, which would include at least 24,660 flats.