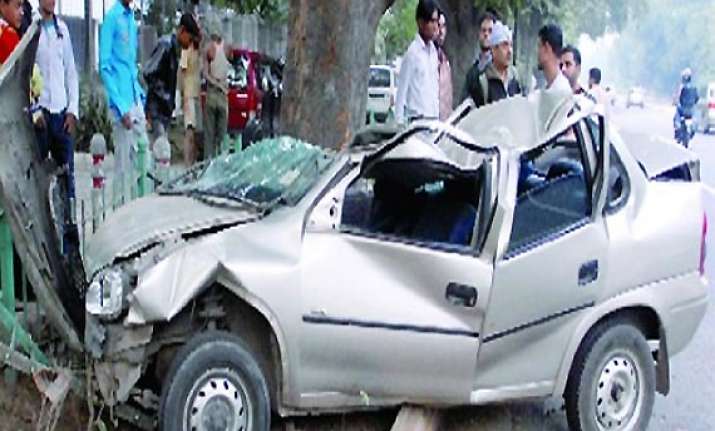 New Delhi, Jun 3: The family of a government school principal, who was killed in a road accident involving a rashly driven car, have been awarded a compensation of over Rs 43 lakh by a Motor Accident Claims Tribunal (MACT) here. 
The tribunal directed Bharti Axa General Insurance Company Ltd, with which the offending car was insured, to pay Rs 43,88,442 to the wife and five children of the principal, Babu Lal Meena, who was killed in an accident in September last year.
Meena's wife Kaushalya Devi, two sons and three daughters, had approached the tribunal, seeking Rs 75 lakh compensation.  Awarding the compensation, MACT Presiding Officer Arun Bhardwaj said, "...there is nothing on record to show that the claimant had any enmity with the driver of offending vehicle so as to falsely implicate him in the case."
The accident took place in the morning of September 23 last year when Meena was going to attend a special duty in his school for conducting SSC examination. He was in his car, being driven by his son.
Meena's son Kuldeep, who was driving the car and was an eye witness of the accident, said when they reached at a crossing in Dwarka, the offending car came at a speed and hit their car from the left side where the victim was sitting.  
Due to the impact, 56-year-old Meena received serious injuries and he was taken to hospital where he succumbed to his injuries on September 30, last year.
A case of rash and negligent driving was lodged against the car's driver and later section 304A (causing death by negligence) of the IPC was also added.  
Meena's family had said he was a principal in a Delhi government school and was earning over Rs 66,000 per month and that he was due to be promoted as district education officer.