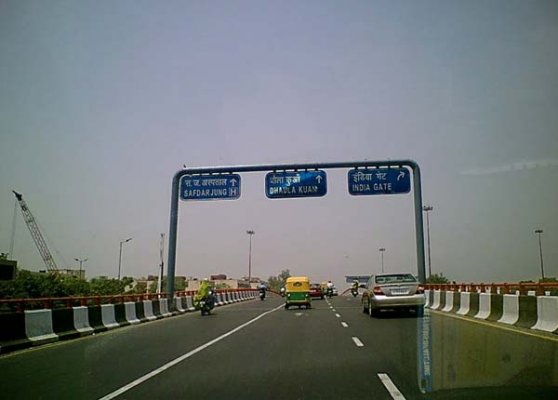 New Delhi: In order to decongest the national capital, the Centre has announced plans for a rail network on Delhi's lifeline Ring Road linking various areas in the city.
"There is a lot of traffic jam in Delhi every day. We are considering to bring 'Ring Road Train', which will help us decongest roads in the national capital," Union Urban Development Minister Venkaiah Naidu said in Delhi on Monday.
The Centre also has plans to construct several flyovers, elevated highways and ring roads across the city.
"In the upcoming days, many new flyovers, more ring roads, expansion of Metro lines and elevated highways will come up in Delhi following which congestion will be reduced in the national capital," Naidu said at a function in the national capital.
The minister said that to suggest necessary measures for these projects, he has constituted a committee led by the Urban Development Secretary.
"This committee will submit its final report within 45 days and thereafter, Centre and Delhi government will work on these projects," he said.
"We are also working on a project which will allow vehicles coming from the side of Haryana and wanting to go to other states to bypass national capital and such vehicles don't need to enter in the city due to which there will be no congestion in Delhi," he added.
The Central government has already set a deadline of three years to complete the Eastern and Western Peripheral Expressway, which aims to decongest Delhi roads.
The two expressways - each about 135 km long - were planned in 2006 following a Supreme Court order to form a ring road outside Delhi for channelling non-Delhi bound traffic bypassing the national capital.
Eastern Peripheral Expressway envisages providing signal-free connectivity between Ghaziabad, Faridabad, Gautam Budh Nagar (Greater Noida) and Palwal while the Western Expressway connects Kundli to Palwal via Manesar in Haryana.