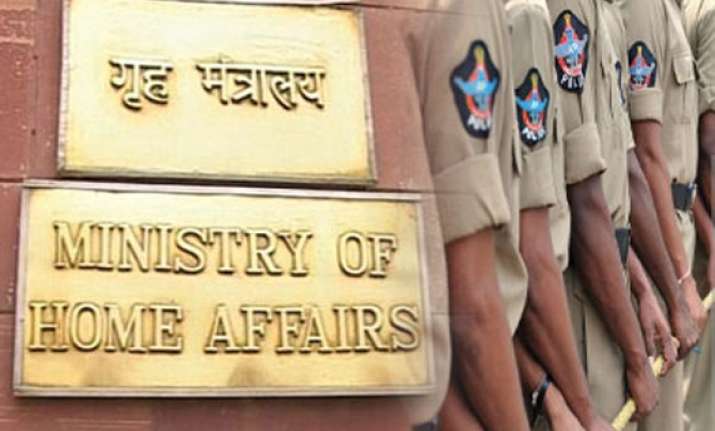 New Delhi, May 20 :  Indian cities with population of more than one million may have a Municipal Police Service to handle day-to-day law and order if a Home Ministry proposal gets approval of the state governments. 
Seeking their views on the proposal, the Home Ministry has conveyed to the state governments that there was a need to set up a Municipal Police Service in cities having population of more than one million and handing over the control of traffic police to civic bodies.
"The Municipal Police should be empowered to deal with the offences prescribed under the municipal laws.
"The function of traffic control, along with traffic police, may be transferred to the local government in all cities having a population of more than one million," the Home Ministry communication said.
According to the 2011 census, the population in 53 Indian cities is more than one million while there are eight cities whose population is more than nine lakh.
Worldwide Municipal Police are law enforcement agencies that are under the control of the municipal government and they receive pay from the city budget. They usually have fewer rights than the "state paid" police.
They are generally preventive police, but their powers are often limited and they may be restricted as to the equipment they can carry.
The Home Ministry proposal came following recommendations of the Administrative Reforms Commission.
The Home Ministry also sought views of the state governments on formation of Metropolitan Police Authorities in all cities with population above one million.
According to the proposal, this authority should have powers to plan and oversee community policing, improving police-citizen interface, suggesting ways to improve quality of policing, approve annual police plans and review the working of such plans.
The authorities should have nominees of the state government, elected municipal councillors, and non partisan eminent persons to be appointed by the government as members.
An elected member should be the chairperson. This authority should not interfere in the 'operational functioning' of the police or in matters of transfers and posting, the proposal said.
In order to ensure this, it should be stipulated that individual members will have no executive functions nor can they inspect or call for record. Once the system stabilises, this authority could be vested with more powers in a phased manner, it said.