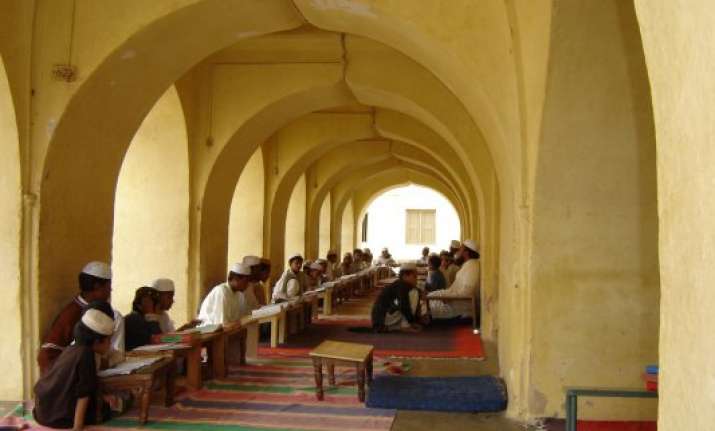 Kolkata: West Bengal Governor Keshari Nath Tripathi tonight said that it was the job of the government to ensure that no unlawful activities take place in madrasas in the state.
When asked about allegations that certain madrasas were being used as terror training hubs in the state, he said, "It is the job of the government to find out and see whether the madrasas are indulging in any unlawful activity or they are genuinely teaching the students."
When asked for his comments about Burdwan blast, he said, "Let NIA complete its investigation and submit the report."
Earlier in the day, NIA sleuths seized a large number of books and documents, 12 trunks and a car from a madrasa in Burdwan district where the Khagragarh blast accused were suspected to have been radicalised in jehadi ideology.
The NIA investigators visited the madrasa at Simulia in Mangalkot police station, about 50 km from Khargragah, for the second time.