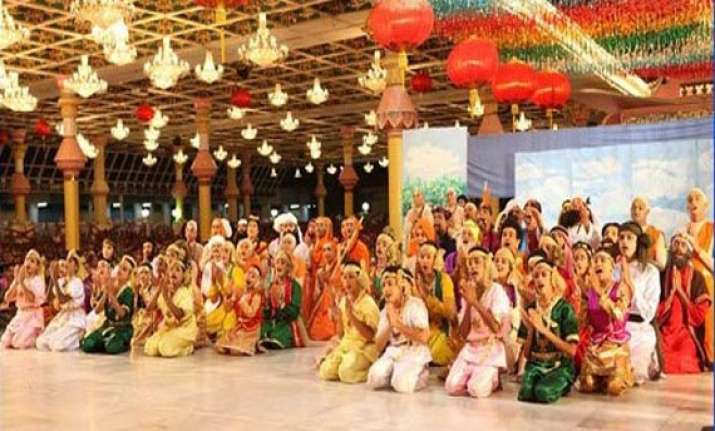 Sagar (MP): A government school teacher who received the President's medal for meritorious service was suspended yesterday for getting his own "abhishek" (religious ritual) done on the occasion of the recent Guru Purnima festival and allegedly hurt religious sentiments of the majority community.
As per the Hindu religion, only gods are entitled for an "abhishek" and not a human being.
Mahendra Pratap Tiwari was suspended by Sagar Divisional Commissioner Rajkumar Mathur for allegedly disrespecting Hindu religion after a complaint was filed against him, official sources said.
Tiwari apparently spent nearly Rs 10 lakh on his "abhishek" and put up nearly 600 hoardings in the city, distributed 15,000 invitation cards and published large advertisements in newspapers.