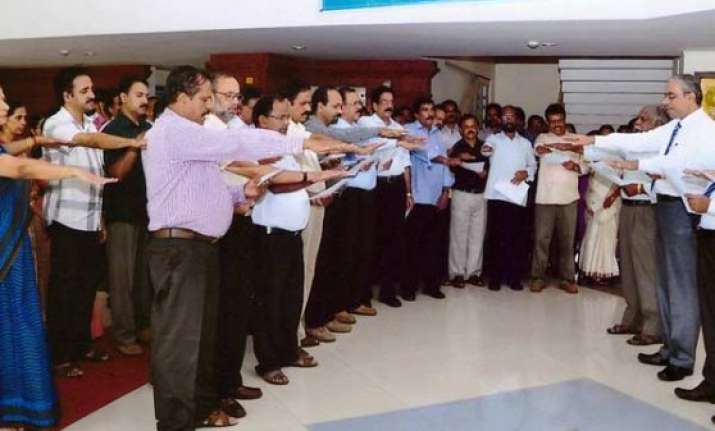 New Delhi: All Central and state governments employees will observe Vigilance Week from 27th October and take a pledge to fight corruption.
The Week will be observed between 27th October and 1st November this year, the Central Vigilance Commission (CVC), which is conducting the awareness campaign, said.
"Corruption adversely affects the country's economic development and achievement of developmental goals. It promotes inefficiencies in utilization of resources, distorts the markets and compromises quality," the CVC said.
"The Commission believes that efficiency and objectivity in governance hold the key to eradication of corruption from public life and for this purpose, it has to be ensured that transparent and foolproof systems and procedures are put in place which provide for appropriate accountability at every level of hierarchy in public administration," he added.
Vigilance Week, which is observed every year, will be themed on 'Combating Corruption - Technology as an Enabler' this time.
"Leveraging of technology in functioning of the government and its organizations can address the challenges of corruption to a large extent," it said in a letter sent to secretaries of all Central government ministries and Chief secretaries of all state governments.
"The adoption of technology initiatives can mitigate various factors which lead to corruption like lack of transparency, cumbersome procedures and delays in decision making," the letter added.
The CVC said that by re-engineering government processes, limiting discretion and enhancing accountability, departments or organizations, we can effectively bring about transparency and efficiency in the service delivery system which effects ordinary citizen the most.
"E-procurement can bring in efficiency in the procurement of goods, works and services. By using information technology, the process can become faster and the scope of corruption can be reduced," the anti-corruption watchdog said.