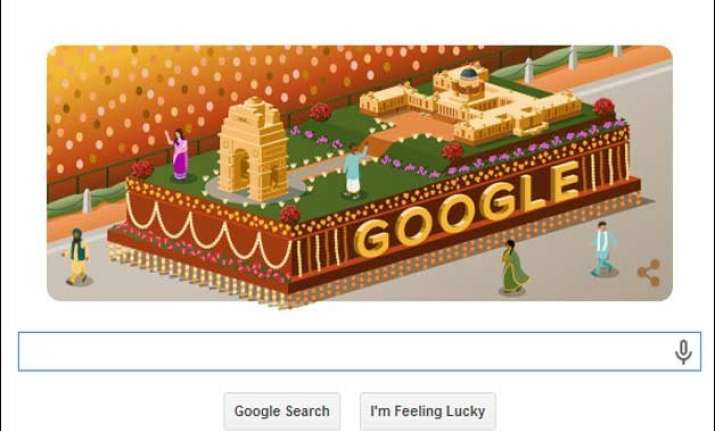 New Delhi: As India celebrates its 66th Republic Day today, internet giant Google on its homepage portrayed Rajpath, where the annual Republic Day parade takes place, to mark the occasion.
The doodle shows a tableau decorated with flowers passing through the Rajpath.
This year, US President Barack Obama, who is on a three-day visit to India, is chief guest for the occasion.  
The day commemorates the date that the Constitution of India was enacted and became the document that governed the country.
India was freed from the British rule on 15th August 1947 but it continued to be governed by the Government of India Act 1935, which was a relic of the British era.
In 2014, the search engine had celebrated Republic Day with an image showing the motorcycle stunt display.