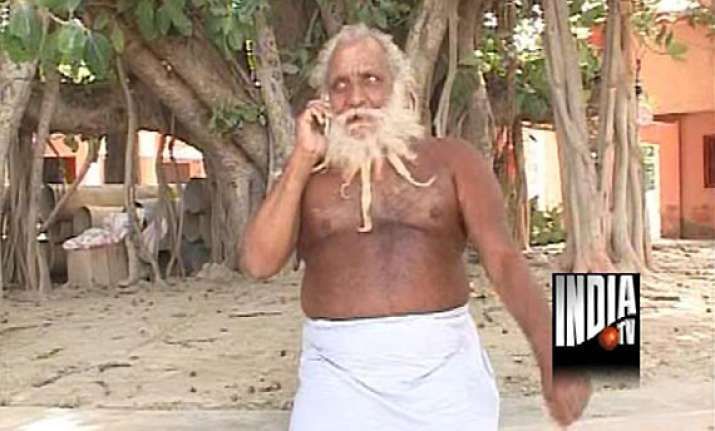 Daundiya Kheda (UP): The elusive sadhu Shobhan Sarkar may be staying away from the prying cameras of media, but his associate Om Maharaj is quite vocal.
It was Om Maharaj who sent the long letter to BJP leader Narendra Modi voicing the views of Shobhan Sarkar (or his own?) over matters as diverse as Bofors, Baba Ramdev, Kargil, and Sonia Gandhi.
Om Maharaj has been giving interviews to mediapersons left and right. On Tuesday, he spoke to India TV on Union Minister Shri Prakash Jaiswal, MoS Rajiv Shukla, Swami Chinmayanand and ramvilas Vedanti, JD(U) chief Sharad Yadav and others.