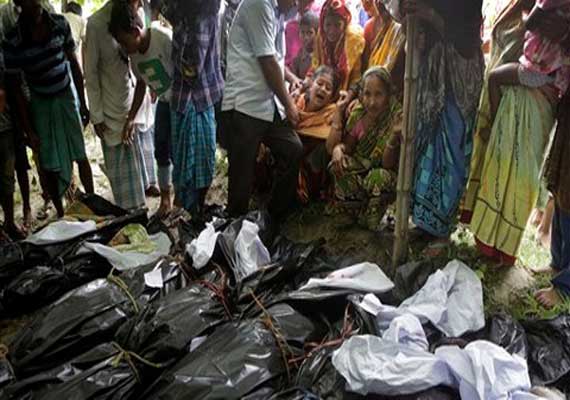 Bhangarpar (Assam): Assam Chief Minister Tarun Gogoi today visited violence-hit Baksa and Kokrajhar districts and assured the people that his government would provide them security as five more bodies were recovered taking the toll to 41.
Official sources said Gogoi visited the victims in some of the relief camps, including Balapara.  The people told him that the surrendered BLT militants were involved in the attack on them with the alleged help of Forest Guards, sources said.
Although the state government has put the blame for the twin attack on the banned NDFB(S), the affected people claimed it was an act of revenge by Congress' alliance partner, Bodoland People's Front, as they had voted for a non-Bodo candidate during the Lok Sabha polls in the state last month, sources said.