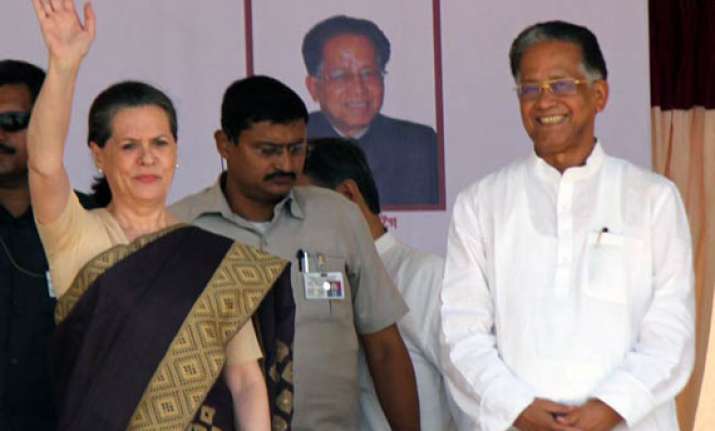 Guwahati: After Congress' debacle in the Lok Sabha elections, Assam Chief Minister Tarun Gogoi today came out in defence of its leaders Sonia and Rahul Gandhi saying the party has turned stronger under their leadership.  "Sonia Gandhi and Rahul have tried as much possible as they could to make the party stronger. Without their contribution, Congress would not have come this far," Gogoi told reporters here.
The chief minister, who has offered to resign within a week, refuted allegations that the Congress President and the Vice-President were responsible for the poor show of the party in the Lok Sabha elections across the country.  "During the emergency, Indira Gandhi had saved the party.  Likewise, Sonia Gandhi also saved Congress in bad times. I still believe, Sonia Gandhi and Rahul Gandhi are there to save the party."
"Soniaji's commitment to the nation is unquestionable. She had left the PM's post for the nation. No one in the world would have done that," Gogoi said.
He said the entire Gandhi family has contributed since Independence for the progress of India.  "Indira Gandhi and then Rajiv Gandhi had sacrificed their lives for the nation," he added.