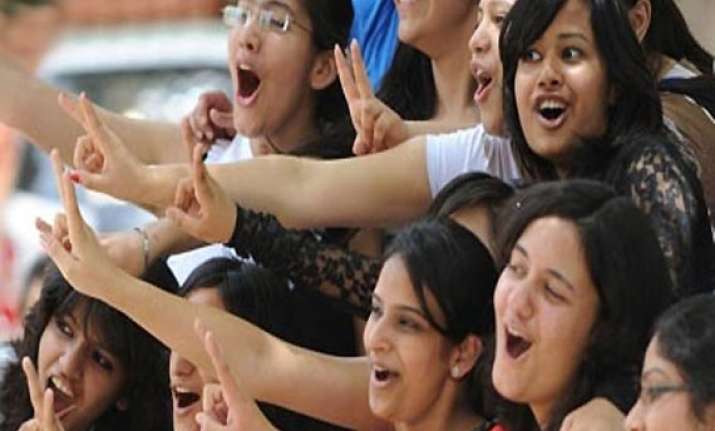 Allahabad, June 5: Girls outperformed boys once again in the intermediate exams held by the Uttar Pradesh Secondary Education Board, results for which were declared here today. 
A total of 25.48 lakh candidates had appeared in the exams held this year, out of which 23.62 lakh secured pass marks, putting the overall pass percentage at 92.68, an improvement of 3.28 per cent as compared to the last year, Director, Secondary Education, UP, told reporters.  Among the girl students, the pass percentage stood at 96.
32 which was 0.8 per cent higher than the previous year.  Boys' pass percentage (89.79), though lower than that of girls, was an improvement of 5.06 per cent from the last year.  
Results this year were also marked by a qualitative improvement in the candidates' performance as the proportion of those achieving distinction was 7.35 per cent higher than last year.
Similarly, there was an increase of 9.65 per cent in the percentage of those getting first division.  
However, the percentage of those passing with second and third division declined by 14.72 and 2.32 per cent respectively.
A district-wise appraisal showed that Hapur came up with the best performance with a pass percentage of 97.58, followed by Lalitpur (97.52), Fatehpur (96.97)and Allahabad (96.48).  Ghazipur (78.68) and Etah (79.86) recorded the lowest pass percentages.