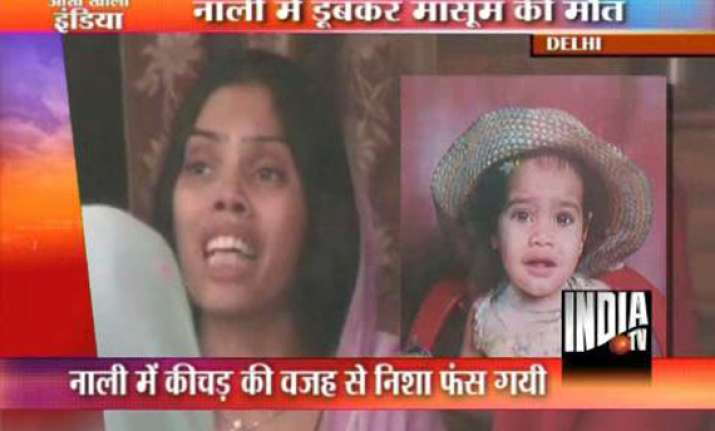 New Delhi, Oct 18: A five-year-old girl Nisha was drowned in a deep sewer while playing in Delhi's Alipur area on Monday.
 
The girl was found missing by her mother, and after a two-hour-long search, they found the body of the girl inside the sewer with her hand stuck out.
 
Local residents blamed the MCD for the open sewer which was running a few metres away from the house of the local MCD councillor.