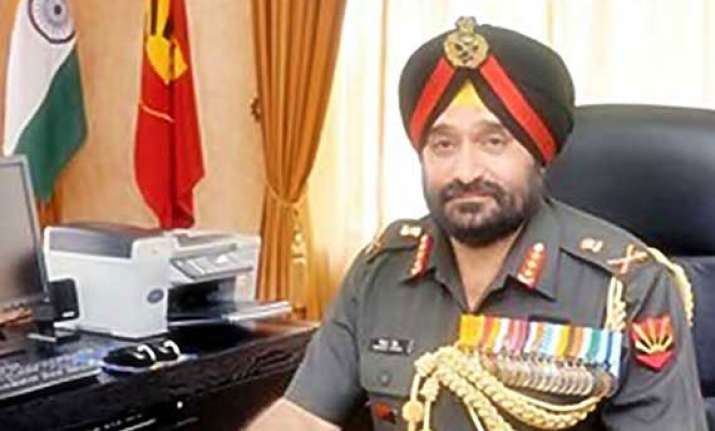 New Delhi, Nov 12: Facing shortage of critical weapon systems and ammunition, Army chief Gen Bikram Singh will brief Prime Minister Manmohan Singh on the "hollowness" faced by the 1.3 million-strong force in its defence preparedness.
Gen Bikram Singh will make a presentation before the Prime Minister about the "hollowness" faced by the force and the steps needed to do away with them in the next few weeks, Government sources said.
The Army is in the process of identifying more areas where it is facing shortfalls and they will be added in the presentation before the PM, they said.
The Directorate General of Military Operations has asked the Army headquarters to coordinate with all the arms and services to prepare the list of all equipment and platforms which are short in inventory and would be required by the force to maintain its operational preparedness, sources said.
During the recent Commanders' Conference also, the Army chief had said "hollowness" in the country's defence preparedness will be addressed by pushing for a new direction in modernization.
"There was a need to address hollowness in defence preparedness and undertake modernisation with added vigour," he had said. Gen Bikram Singh's predecessor Gen V K Singh had highlighted the critical shortage of arms and ammunition faced by the various arms and services of the force in a secret letter written to the PM.