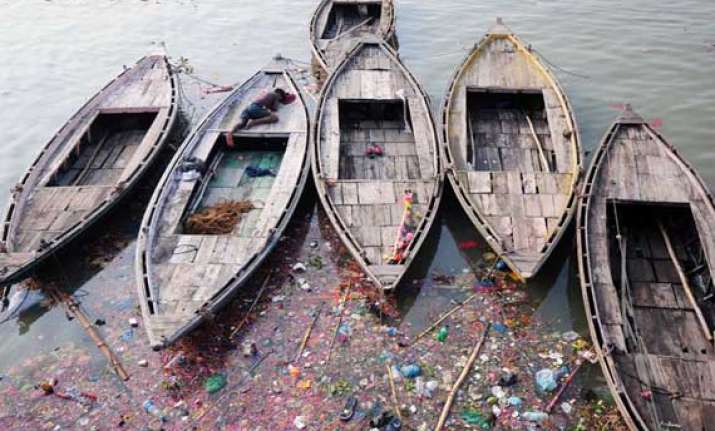 New Delhi: The existence of Ganga is in danger and the pollution of the river is a secondary issue, a renowned environment scientist has said and urged the NDA government to launch a "Save Ganga" programme.
B D Tripathi, an expert member of National Ganga River Basin Authority (NGRBA), also requested the Narendra Modi government to make active the Prime Minister-chaired body saying it was virtually non-existent during the UPA rule.
"My observation on the basis of my research for the past four decades is that the problem of pollution is secondary and the main problem now is the existence of Ganga. It is in danger," Tripathi told PTI.
"The mission should be called Save Ganga not Clean Ganga," he said.
According to him, Ganga is facing a problem of what he termed as 'triple three'. "They are reduced water flow, reduced water carrying capacity and reduced water quality that is pollution," he said.
Blaming the "indifferent attitude" of the previous government for the failure of the Ganga Action Plan, Tripathi said that considering the Modi government's seriousness on Mission Ganga, NGRBA should be made functional now.
"Being an expert member of NGRBA, I have raised this issue several times but the previous government had an indifferent attitude towards this cause that resulted in failure of various projects so far.