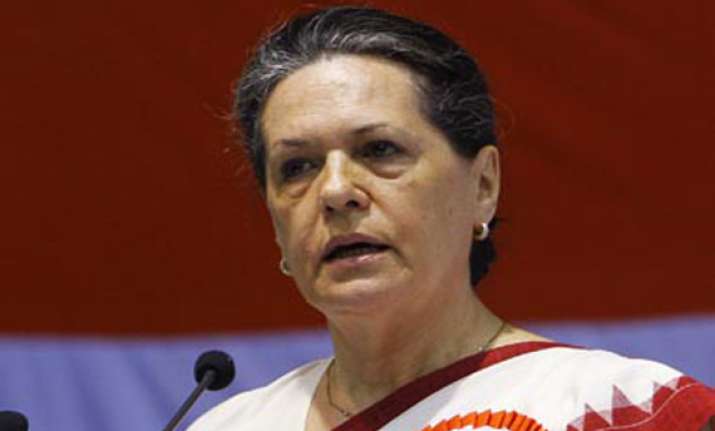 New Delhi, Jan 31 : The Gandhi family will hit the campaign trail in Uttar Pradesh from February 1 with Congress president Sonia Gandhi addressing rallies at Deoria and Gonda. 
Rahul Gandhi will share the dais with Ajit Singh in Meerut on February 2, the first joint rally of Congress and RLD.

Party sources said Priyanka Gandhi is also likely to also begin the party's election campaign in the family pocket boroughs of Rabebareli and Amethi the same day. 
There has been a speculation about Priyanka's election campaign going beyond the confines of the two constituencies. 

However, there has been no official word on the party on it.  Priyanka has already had a series of series of interaction with the party workers in the third week of this month.
There are 10 assembly constituencies in Raebareli and Amethi of which seven are represented by Congress.

The campaign blitzkrieg by the Gandhi family in Uttar Pradesh starts two after the party is going to release its poll-manifesto for the state tomorrow.  Congress has already unveiled its long term roadmap for the development of the state called "Vision Document 2020".  Rahul has already addressed election meetings in about 90 Assembly segments of the state.

At an AICC briefing here today, Congress leader Mohan Prakash expressed confidence that his party will form government in Uttar Pradesh.