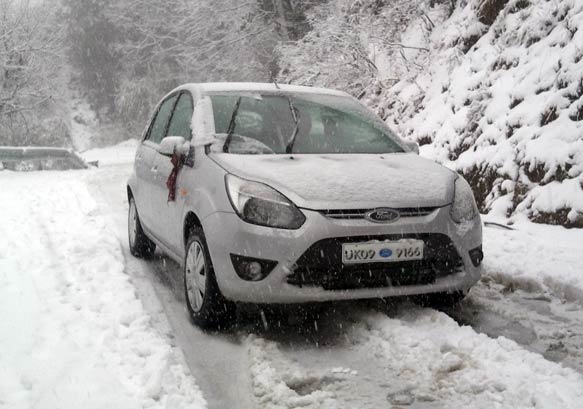 Dehra Dun, Mar 3: Higher reaches of Garhwal and Kumaon Himalays received snowfall while lower and plain areas experience rains, reviving cold wave conditions across Uttarakhand today.
Higher reaches of Garhwal Himalayas at Badrinath, Kedarnath, Gangotri, Yamunotri, Auli and Nandadevi and Kumaon Himalayas at Dharchula and Munsyari received snowfall while lower and plain areas, including the state capital Dehra Dun, experienced light to moderate rains.
The snowfall brought back the cold wave conditions with Dehra Dun recording a minimum of 12 degree C and maximum of 24 degree C, said Met office, adding, the current weather is expected to continue for the next 24 hours.
Meanwhile, vehicular traffic on Rishikesh-Badrinath national highway was again disrupted due to falling of boulders from a hill following rains at Sirobagad area of Rudraprayag, offlicial sources said here.
For the past few days, the traffic on the highway has been affected several times due to the falling boulders.
Though the chardham yatra (pilgrimage) season is off these days, local people are facing problems as it is also affecting the supply of essential commodities. PTI