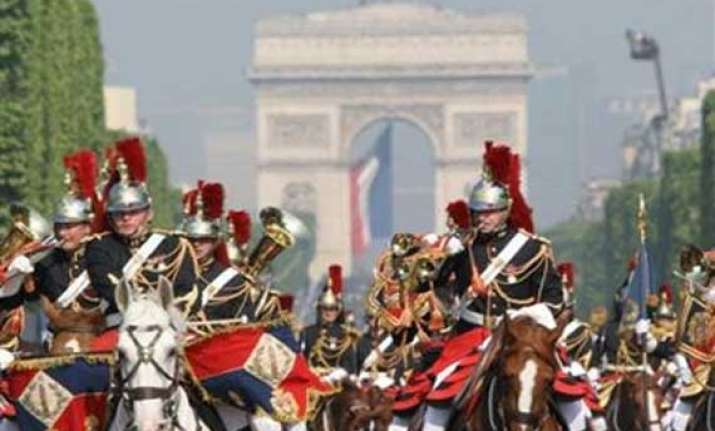 Puducherry, July 14:  Deputy French Consul General Helene Charpin and Director of Information and Publicity Alagiri today paid homage at the statue of the Unknown soldier at the French War Memorial on the 224th anniversary of the French Republic in Puducherry, a former French colony.
The day is known as Bastille Day or French National day.      
French nationals residing in Puducherry and representatives of associations of retired French military and civil service personnel also paid tributes at the statue.     
The Puducherry police played the Indian and French national anthems on the occasion.     
It was this day in 1789 that Bastille prison in France was stormed, marking the outbreak of revolution and emergence of the French Republic.     
The office of French consul general will hold an at home reception later today at the consulate here on the occassion.     
During pre merger days,French Republic day was celebrated as 'Raja Pandigai'. Puducherry and outlying regions of Karaikal, Mahe and Yanam were under French rule for nearly two and half centuries.These erstwhile French settlements attained liberation and merged with Indian Union in 1954 through a treaty of Cession inked between France and India.    
Puducherry became a Union Territory in 1963 after de jure transfer of power in August 1962.