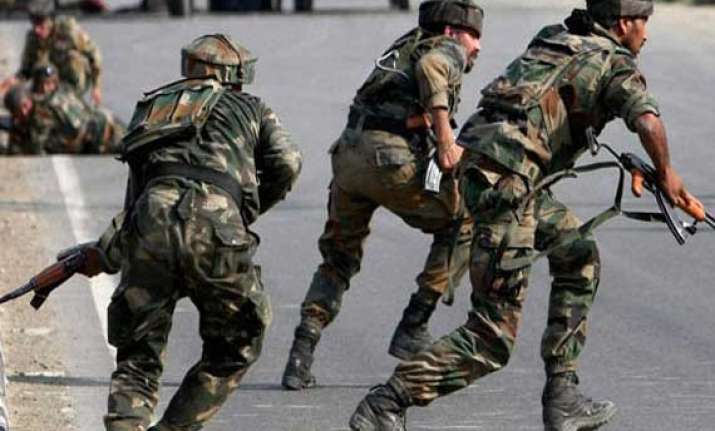 Srinagar: Four militants and two soldiers were killed on Sunday in two gunfights in Kupwara district of Jammu and Kashmir, officials said.
"Four militants have been killed in the ongoing gun battle between security forces and militants in Kalaroos forest of Kupwara district," a police officer said.
A soldier was critically injured in the gunfight. He was brought to the Army's base hospital in Badami Bagh cantonment area of Srinagar where he died of his injuries, the officer said.
Personnel from the counter-insurgency Rashtriya Rifles were engaged in the gunfight in Kalaroos forest area with heavily armed guerrillas who had infiltrated into the valley two days back. The forest area is around 95 km from Srinagar.
In another incident, a soldier was killed by separatist guerrillas Sunday near the Line of Control (LoC) in Kupwara district.
"A soldier was killed near the LoC in Tangdhar area in militant firing on Sunday," a police officer said.
"The soldier was killed in the ongoing operation against militants in the area that has been continuing since the last fortnight in which four militants have been killed so far," the officer said.