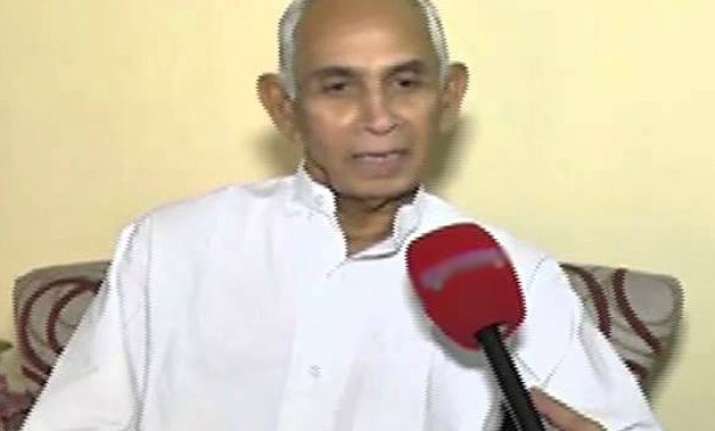 Hyderabad: Former Sikkim governor and senior BJP leader V. Rama Rao died here on Sunday, after prolong illness. He was 81.
Rao breathed his last at a private hospital here, his family said.
A former Jan Sangh leader, Rao served as Sikkim governor from 2002 to 2007. Born in Machilipatnam in Andhra Pradesh's Krishna district, he was a lawyer by profession and practised at Andhra Pradesh High Court.
He joined Jan Sangh in 1956 and was associated with various trade unions. He was first elected to Andhra Pradesh legislative council in 1966 and re-elected to the upper house in 1972, 1978 and 1984.
Rama Rao served as president of BJP's Andhra Pradesh unit from 1993 to 2001.
Central ministers M. Venkaiah Naidu, Nirmala Seetaraman and Bandaru Dattatreya, Andhra Pradesh and Telangana Governor E.S.L. Narasimhan, Maharashtra Governor Vidyasagar Rao, Andhra Pradesh Chief Minister N. Chandrababu Naidu and his Telangana counterpart K. Chandrasekhar Rao condoled Rao's death.
BJP's Andhra Pradesh unit president Haribabu, Telangana unit chief Kishan Reddy and other party leaders also expressed grief over the passing away of the senior leader.