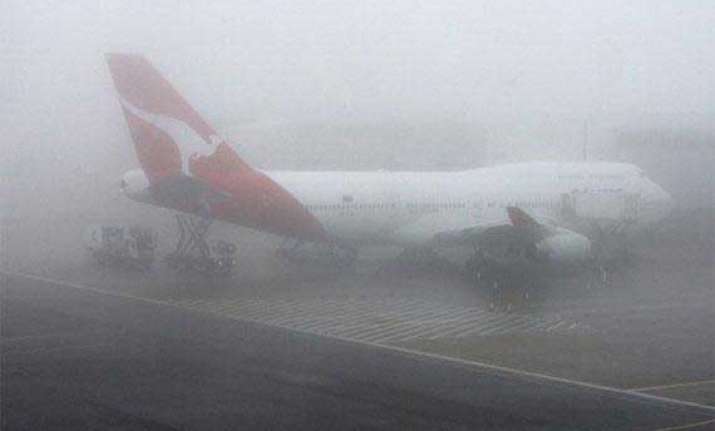 New Delhi: Flight operations at the Indira Gandhi International airport here virtually came to a standstill on Monday after the visibility dropped due to dense fog, disrupting the schedule of over 50 domestic and international flights
A Jet Airways flight from Dammam to Delhi was diverted to Jaipur due to poor visibility at 7:55 a.m.
Fog started to descend on the airport early this morning and become dense after 5:30 a.m. The runway visibility on all the three runways of the airport dropped to less than 100 metres, due to which no flight could take off, airport officials said.
The minimum runway visual range for an aircraft to take off, depending upon its size, is 125 metres and 150 metres.
As a result, most of the early morning flights got delayed, they said.
Flights were landing using CAT-III B instrument landing system (ILS). A flight was diverted to Jaipur as it was not CAT III B compliant.
However, two flights were diverted to Delhi between 5 a.m. and 6 a.m. A Jet Airways flight, which took off around 2.50 a.m. from here for Amritsar, had to return due to poor visibility there.
The flight landed around 5 a.m. here, officials said.
An Oman Air flight operating on Muscat-Lucknow sector was diverted to Delhi due to foggy conditions at Lucknow.
The flight landed at IGI at around 5.42 a.m. The operations started to become normal around 9 a.m. when fog started to lift, officials said.