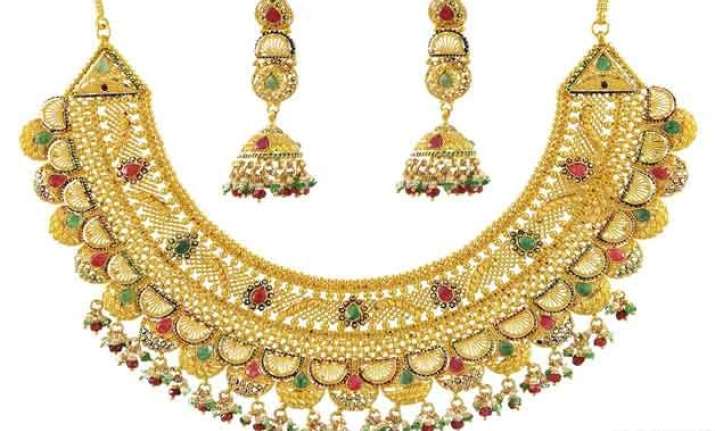 New Delhi: Foreign-bound fliers, wishing to declare jewellery and precious metals, should now carry an affidavit in case they don't have original documents affirming ownership of valuables before customs so that they are not charged duty on such items on their return.
The customs department has opened a valuation counter at international airport here for appraisal of gold and other jewellery and issued a detailed guidelines for the passengers to declare them.
"Passenger must state the purpose of visit abroad and submit an undertaking to re-import the same jewellery," the guidelines said.
They should also submit a copy of the invoice or legal document establishing the ownership of items being declared by them. "If no such document is available, an affidavit stating the source of jewellery, ownership and value must be submitted," it said.
People can take the jewellery appraisal certificate at least a fortnight before their departure in order to avoid last minute rush at the airport.
The items are to be packed preferably in transparent packing so that they are visible without opening the package. After verification the items are to be repacked in the box covered with white cloth. The box will then be sealed by the customs officials and will be handed over with necessary documents and certificates, the guidelines said.
On return, the passenger shall approach the customs red channel counter and produce the jewellery along with the copy of packing list handed over to him by the customs at the time of departure. The jewellery will be detained and kept by the customs in the Central Warehousing Corporation (CWC) warehouse. "A detention receipt will be given by the customs to the passenger," it said.
Once the jewellery are appraised as per the certification done at at the time of export, the same will be released, the customs said.