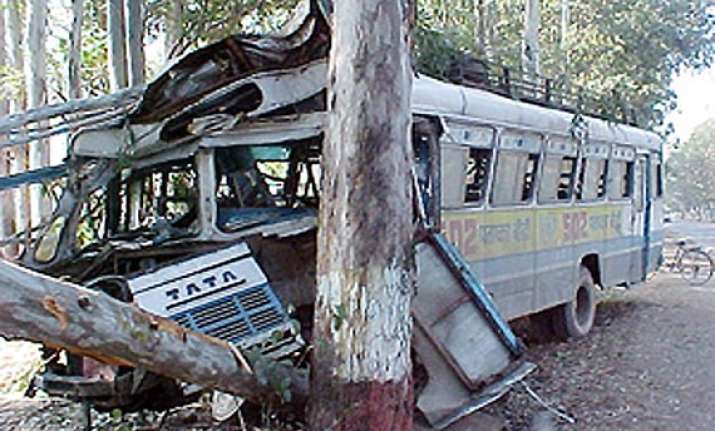 Bolangir (Odisha), May 23: At least five persons, including two women, were killed and 38 others injured when a bus carrying them dashed against a tree and caught fire in Odisha's Bolangir district early today, police said. 
The passenger bus from Bhubaneswar was proceeding towards Sinapalli in Nuapada when the mishap took place near Puintala, three km from here, in the early hours, police said.  
As the bus caught fire soon after hitting the tree, five passengers were charred to death while 38 others suffered multiple injuries, he said.
The injured were admitted to Bolangir District Headquarters Hospital. Two of them were later shifted to VSS Medical College and Hospital at Burla in a critical condition, police said.
Two of the five deceased were identified as Sakuntala Devi Agarwal (55) and her grandson Srianshu Goel (6) of Boudh, while efforts are on to identify others, they said.  
The driver and conductor of the bus fled from the spot after the mishap.