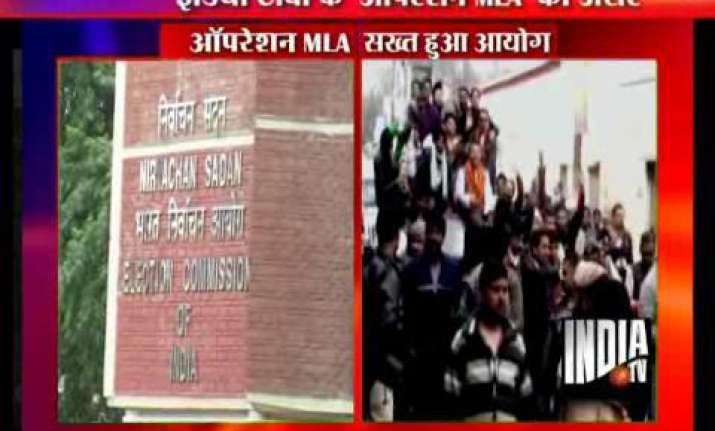 Saharanpur/Muzaffarnagar, Jan 29: Prabudha Nagar District returning officer has filed FIRs against Samajwadi Party candidate Virendra Singh Chauhan and Peace Party candidate Saleem Ansari in connection with the India TV sting telecast on Jan 26.

Another FIR has been filed against Samajwadi Party candidate Kiranpal Kashyap from Thana Bhavan.

District authorities have also filed FIR agaist Narendra Singh Sisodia of Samajwadi Party in Modinagar.

In Bijnore, district authorities have filed FIR against RLD candidate Shahnawaz Rana.

All these FIRs have bee lodged pursuant to instructions from the Election Commission, which has found seeking bribes a crime under Sec 171B of IPC.