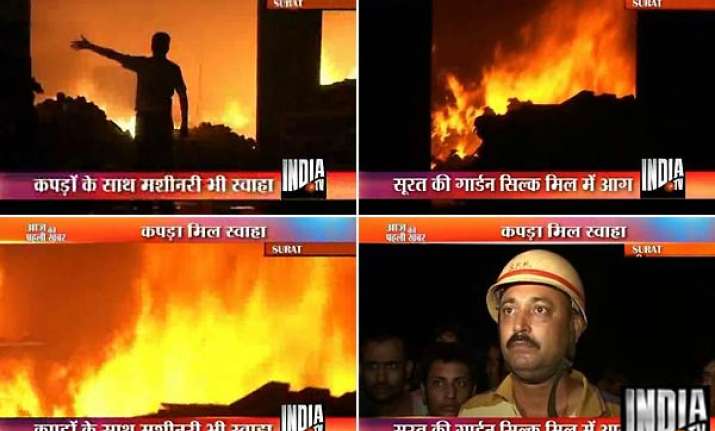 Surat, Aug 5:  A big fire erupted at a silk thread processing plant of Garden Silk Mills  here in Jolwa near Kadodara on Thursday night, gutting huge stocks of silk material, fire brigade officials said.

The fire, obviously caused by a short circuit, began with a few sparks in the threatding unit and then spread fast.

All workers working inside the factory came out, as fire brigade tenders doused the fire. The fire brigade managed to control the fire from spreading to the nearby yarn processing unit which had more combustible material.