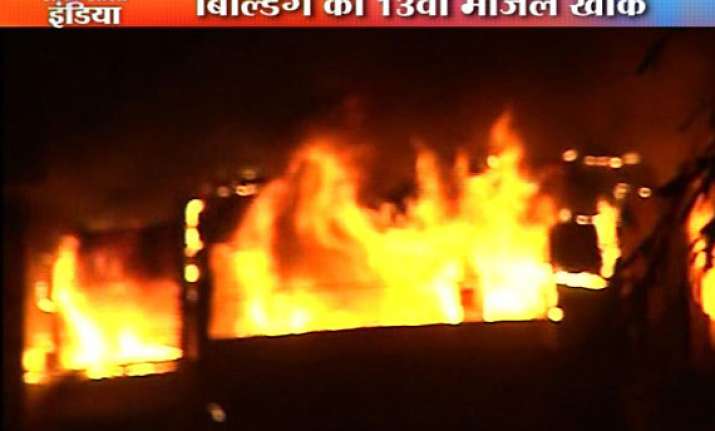 Mumbai, Nov 23: A major fire on the 13th floor of Gulmohar Heights, a multi-storeyed block in Juhu JVPD scheme late on Thursday night gutted the entire floor, fire sources said.
All residents staying in he multi-storeyed  building were evacuated in time.
There was renovation work going on the 13th floor, when inflammable materials suddenly caught fire.
There were no fire safety arrangements in the block, and the multi-storeyed block was surrounded by other buildings. Firemen had a tough time in controlling the blaze.