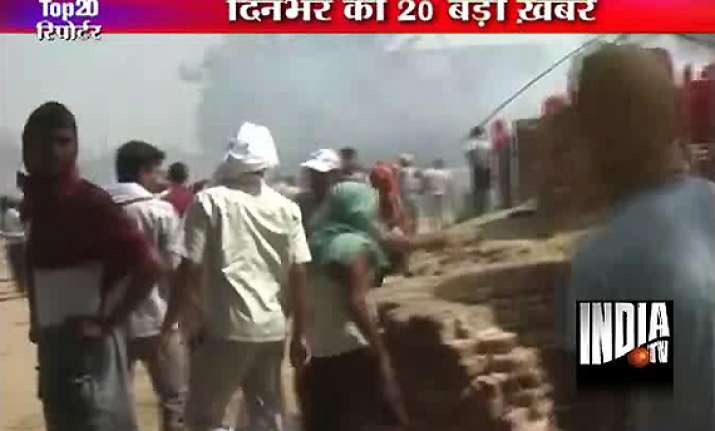 Ara (Bhojpur), Jun 12: A major fire broke out and over 12 LPG cylinders exploded today at the venue of slain Ranvir Sena chief Brahmeshwar Singh alias Mukhiya's 'shraddh' at Khopira village in Bihar's Bhojpur district but none was injured.
Deputy Superintendent of Police (DSP) G M Kumar said the fire broke out from a leaking LPG cylinder kept in a 'pandal' during preparation of food and over 12 others kept there burst one after another due to the heat caused by the fire.  
Kumar said firemen helped by locals put to use four fire tenders and the blaze was brought under control in three hours.
He said the damage to goods and property could run into several lakhs of rupees as raw food materials, vegetables, vegetable oil, ghee, plastic chairs spread over three tents were destroyed in the fire.
A huge pandal had been erected in the village for the ritual and elaborate arrangements were underway to prepare a variety of food items for the guests at the final ritual to be held tomorrow.
The shraddh will take place as scheduled, he added.
The private militia chief was gunned down in Katira locality of Bhojpur district on June one.