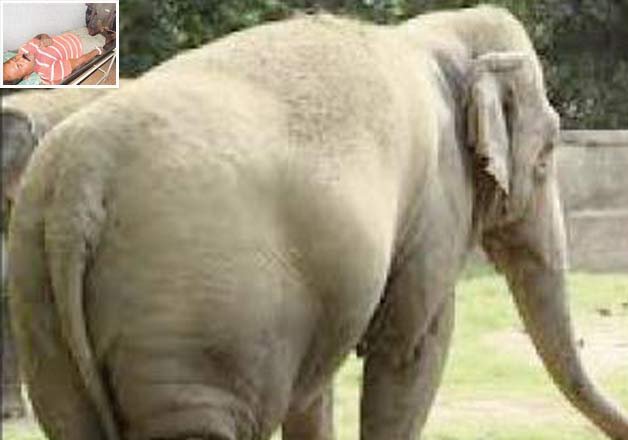 Bhubaneswar: Yashoda, a female elephant in Hasti Vihar enclosure of Odisha's famed Nandan Kanan zoo, on Thursday attacked the mahout of another elephant with her trunk, critically injuring him.
The trained female elephant chased the mahout before lifting him on her trunk and threw the man on the ground. The mahout Arjun Khamari alias Babuli has been hospitalized with critical injuries to his chest.
The zoo has been witnessing strange incidents with a wild tusker entering the enclosure and mating with a female elephant Heera.
To fend off the wild tusker, a male elephant named Nanda and a female elephant Jasoda were brought from Chandka range by zoo officials.
On Thursday, Heera's mahout Arjun was attacked by Yashoda, while he was standing inside Hasti Vihar. Yashoda had been taken for a bath by her mahout Dipen. While bathing, Yashoda suddenly trumpeted wildly and chased Arjun.
Seeing this, Dipen tried to control Yashoda, who, by then, had lifted Arjun on her trunk. Yashoda then threw the mahout on the ground nearly 10 feet away.
The enraged then tried to trample the mahout, but by then the zoo staff raised alarm and snatched Arjun from the elephant's path.
This was the first time Yashoda attacked a zoo staff. In 1997, an elephant Nanda had killed a mahout Radha Ranjan Singh.
Experts believe Yashoda was enraged because she had been brought from Chandka range to the zoo, and she did not apparently like this.