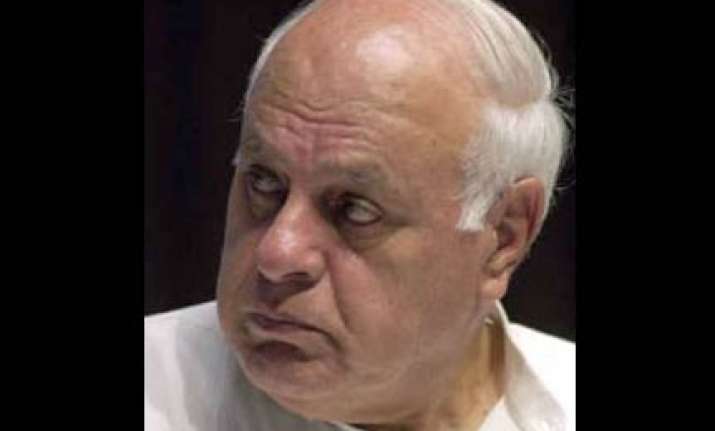 Kolkata: Union Minister for New and Renewable Energy Resources Farooq Abdullah on Monday said that Kashmir is an integral part of India and without naming Pakistan blamed it for inciting violence there in the name of "azadi".  
"From core of my heart I am saying Kashmir is an integral part of India and will continue to be so," Abdullah told an interactive session of the Bengal National Chamber of Commerce and Industry here.  
Deploring the violence that claimed 64 lives in the state, the National Conference leader without naming Pakistan accused it of "unleashing a second wave of violence in Kashmir in the name of azadi". "Some people think of bringing azadi, but they hardly know what azadi is all about. Our neighbour is behind it and fishing in troubled waters," Abdullah said.
Trouble first started with the killing of people and throwing Kashmiri Pandits out of the state, but the plans did not succeed, he said. "Their plans will not succeed," he said. PTI