Follow us on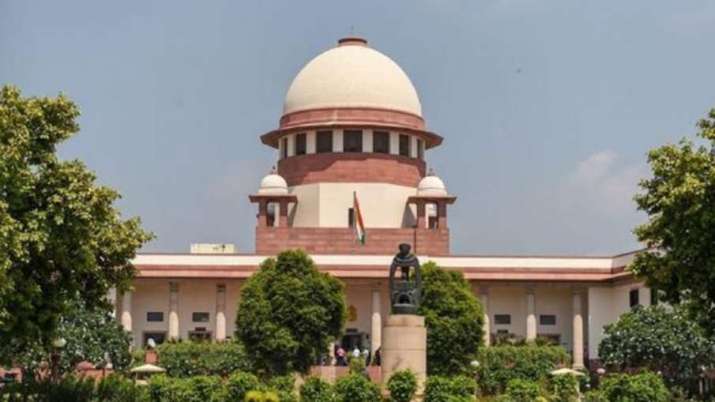 The Supreme Court on Friday hit out at farmers protesting against the Centre's three agriculture laws at various Delhi border points, saying they have 'strangulated the entire the capital city (Delhi) and blocked highways'. The apex court's strong observation came over a plea by the Kisan Mahapanchayat seeking permission to hold a protest at Jantar Mantar. 
A bench of justices AM Khanwilkar and CT Ravikumar told the counsel appearing for petitioners 'Kisan Mahapanchayat', a body of farmers and agriculturists, and its president that once they have approached the court against the three farm laws, they should have trust in the judicial system and let the matter be decided.
"This coaxing should stop. You have blocked highways and roads.  You have strangulated the city and now you want to come inside the city and protest," the court said.
The apex court said citizens have equal rights to move freely and without fear and their properties are being damaged in the protest. The court said, "There has to be some balanced approach."
"Once you have approached courts challenging the laws, what is the point of continuing the protests. If you have faith in courts, pursue that for urgent hearing instead of protesting," the top court said. 
The farmers body argued in the court that it was the police that has blocked the highways. "We have not blocked the highways, police has. We have been asking for permission from Delhi police to protest at Jantar mantar as it was given to Sanyukta Kisaan Morcha," the counsel representing the farmers body said. 
The bench, which posted the matter for hearing on October 4, asked the petitioners to file an affidavit declaring that they are not part of the protest, which is being carried out and blocking the national highways at the borders of the city. 
Farmers from Punjab, Haryana and western Uttar Pradesh have been protesting against the Farmers' Produce Trade and Commerce (Promotion and Facilitation) Act, 2020; Farmers' (Empowerment and Protection) Agreement on Price Assurance and Farm Services Act, 2020; and the Essential Commodities (Amendment) Act, 2020. They have alleged that these laws will end the mandi and MSP procurement systems and leave the farmers at the mercy of big corporates, even as the government has rejected these apprehensions as misplaced. The government and farmer unions have held 11 rounds of talks so far, the last being on January 22, to break the deadlock and end the protest.
Talks have not resumed following widespread violence during a tractor rally by protesting farmers on January 26. Notably, the Supreme Court has already put on hold the implementation of the laws till further orders and has set up a committee to find solutions, and it has already submitted its report.
READ MORE: Farmers' demands legitimate, Centre should consider them: Kejriwal
READ MORE: Farmers will protest outside houses of BJP-JJP leaders if paddy procurement is delayed: Chaduni