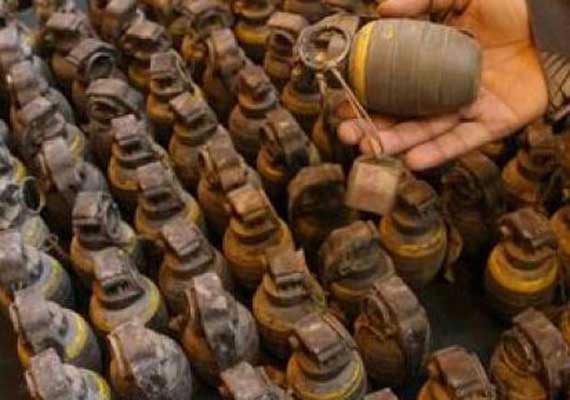 Chennai, Jul 29: A large cache of explosive materials was seized and five persons were arrested yesterday in Tirunelveli by the Special Investigation Division of Tamil Nadu CB-CID police probing the recent murders of two senior BJP and Hindu Munnani functionaries.
Acting on a tip-off, the SID along with the State Intelligence bureau seized 17 kg of explosives and 141 electric detonators kept concealed in a house in Melapalayam area, state DGP K Ramanujam said in a statement here.
Tasim, Katta Shahul, Kutty alias Noorul Hameed, Samsu and Bismi were arrested in this regard, he said.
The SID has been set up by Chief Minister Jayalalithaa to probe the murders of BJP state General Secretary V Ramesh in Salem on July 19 and Hindu Munnani State President Vellaiyappan in Vellore last month.
"SID will probe whether the material recovered is connected with the pipe bombs found at the scene of the murder in Vellore", the DGP said.
He said the package was hidden in a house without disclosing the nature of the contents to the owner.
The five wanted in connection with the murders and earlier bomb incidents—Abu Backer Siddiq, 'Police' Fakruddin, Bilal Malik and Panna Ismail—may be in possession of explosives and public should not give them accomodation, he said, adding "people are requested to inform about any other suspicious persons or suspicious materials".