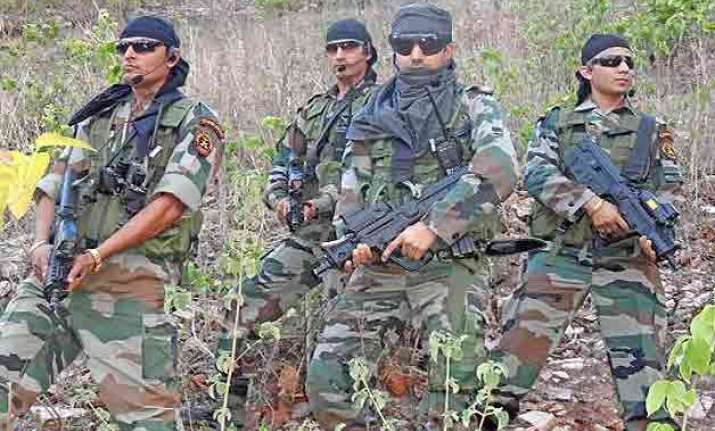 New Delhi: The first time that an American President attends the Republic Day function as the chief guest will also mark the maiden outing at the annual parade of India's elite jungle warfare commando contingent, CoBRA, whose combat overalls have been patterned on that of the US Special Forces.
The country's largest paramilitary force, CRPF, will be for the first time showcasing the elite CoBRA commandos on Rajpath on January 26 with US President watching from the dais.
The Commando Battalion for Resolute Action (CoBRA) was raised in 2009 by the Centre to act as a special guerrilla combat wing for tackling violence perpetrated by naxalites as well as insurgents in the northeast.
The 147-strong commando squad will be led by an Assistant Commandant-rank officer during the parade and will march to martial tunes played by the CRPF band, which would following just behind.
CRPF has withdrawn its regular marching contingent for the parade this year in order to showcase the elite unit.
"The CoBRA commandos will be marching on Rajpath for the first time. The naxal menace is the country's biggest internal security challenge and it would be apt to showcase the special force to the visiting dignitary and the country as what is the best among those security forces guarding India's homeland," a senior officer said.
The light-grey and clouded CoBRA combat fatigue is styled on the 'MarPat' (Marine Pattern) camouflage worn by the elite US Marine strike units. The CoBRA helmets have been developed on the design on the PASGT (Personal Armour System-Ground Troops) donned by the US Army and seen often in combat zones like Afghanistan.
The marching commandos will wear the CoBRA logo and that of their mother organisation, CRPF, embossed as large icons on both sides of their shoulders.
The commandos, the officer said, will sport their special machete or commando dagger on their right, the flank facing the dignitaries.
The commandos will be wearing specially-crafted black military jack-boots fitted with horse-shoe to complete their 'special force' attire.
While nine CoBRA units are stationed in Left Wing Extremism-affected states, one is based in the northeast for operations against insurgents.
The unit is headed by an Inspector General-rank officer under the overall command of the CRPF Director General. The operational drills for CoBRA have been modelled on techniques used by special forces operating in similar domains the world over as also the 'Greyhounds' special unit of the erstwhile Andhra Pradesh police.