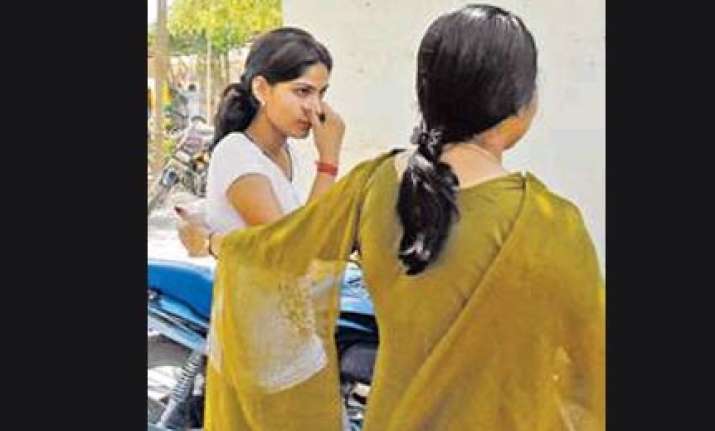 Ahmedabad- An Indian Idol aspirant who downed a bottle of liquor after she got eliminated in the auditions was arrested by the Satellite police on Sunday night, reports DNA.
The girl, Ruby Handa, who hails from Rajasthan, the report says, had arrived in the city two days back but failed to get past the preliminary rounds of Indian Idol. A depressed Handa then consumed liquor with her cousin's friends, Avinash Mathur and Ravikant Soni, in Chandkheda where she was putting up.
Sources said that Handa (22), who is unmarried, belongs to a well-to-do family in Rajasthan. Police Inspector of Satellite police station, HB Jamod told DNA, "The girl had arrived in the city for auditions. However, she failed to get past the early round. Last night, along with the two boys, she consumed liquor in Chandkheda.".
Incidentally, Handa would have never been caught if she had not started vomiting in a public place. Sources said that Handa, along with Mathur and Soni, were near the army petrol pump near Gold Coin crossroads when she started throwing up. Both the youths then began to rub the girl's back in a bid to regain her self-control.
A man who was witness to the incident, informed the police and the three of them were caught by the cops in an inebriated state. Sources said that when Handa was questioned, she said that she did not have a liquor permit. The police then arrested the trio and booked them under the prohibition Act. They were produced in court on Monday. Both Mathur and Soni live in Ahmedabad