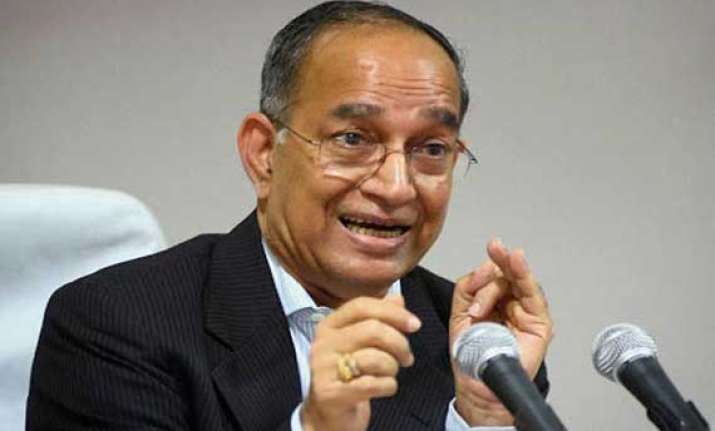 Mumbai: Setting the ball rolling for the forthcoming Assembly polls in Maharashtra, the full Election Commission panel led by Chief Election Commissioner V S Sampath today interacted with their state counterparts to review the preparedness for conduct of elections.  The panel, comprising Election Commissioners H S Brahma and S N A Zaidi, is scheduled to meet top officials of the state administration tomorrow.
The EC team also held discussions with representatives of political parties for their suggestions and views on conduct of polls and review of the electoral roll, according to officials.
During their two-day visit, the panel will hold meetings and discuss with the state officials about the preparations being done to hold polls to the 288-member House, which are due in September-October.
Meanwhile, addressing reporters at the state BJP office here in the evening, senior BJP leader and Uttar Pradesh Governor-designate Ram Naik said, "We demanded that EC should look into the issue of missing voters from the electoral rolls during recent Lok Sabha polls.
We also demanded that EC should distribute voters slips at homes as soon as elections are declared and they have accepted this demand." Naik further said the poll panel has also agreed to make necessary improvements in postal ballot system so that more people can vote through this process.