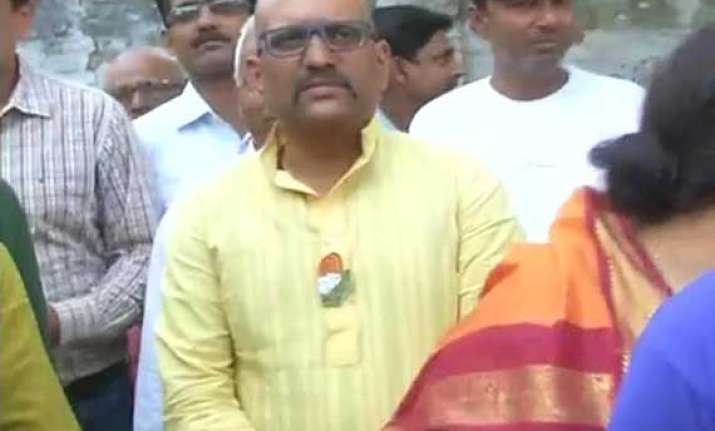 Varanasi: The Election Commission today directed the Varanasi Returning Officer to file an FIR or complaint against Congress candidate Ajay Rai for displaying his party symbol and talking to media at a polling booth amounting to "canvassing" which is barred on the voting day.
Official sources in the EC said that the FIR or complaint would be filed under Section 126 and 130 of the Representation of the People Act, 1951 against Rai.
Rai landed in a controversy after he went to vote wearing his election symbol on his kurta, with BJP and AAP seeking action against him.
Special Election Observer Praveen Kumar said in Varanasi he has sent a detailed report to the Chief Election Commissioner on the issue.
Varanasi Returning Officer Pranjal Yadav said he has seen the video of Rai going inside the polling booth in Ramakant Nagar of Chetganj area wearing Congress' election symbol.
"We have seen the video. We have informed the Special Election Observer and the higher authorities. Action would be taken immediately," Yadav said.
Kumar said that flashing of election symbol at the booth is violation of Section 130 of the Representation of People Act.
Early this morning, Rai came along with his family members to cast his vote, while wearing a badge of Congress election symbol 'hand' on his kurta.