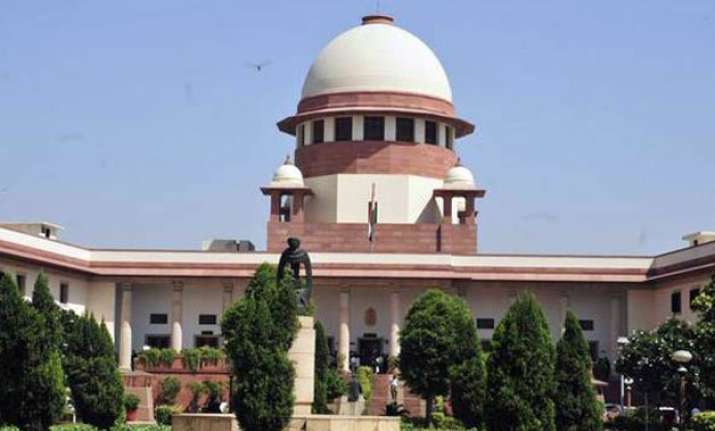 New Delhi:  Taking strong exception to reports of influential people including politicians trying to subvert the judiciary by bribing judges, the Supreme Court has asserted that corrupt practices must be kept away from judiciary.
Supreme Court made these observations on Thursday  while hearing a petition by mining baron Gali Janardhan Reddy - accused of paying a bribe of Rs 10 crore to a trial judge for getting bail.
"Please keep corrupt practices away from judiciary. At least this institution should be spared," said a bench of Justices T S Thakur and Rohinton F Nariman.
They further added that if any such attempt would be made then it will be dealt with an iron hand.
Reddy had approached the court to seek merger of two cases filed against him. He wanted two cases – one for illegal mining and another for bribery – to be heard together as the facts and evidence of the cases arose from the same offence. 
The bench, expressing concerns over such attempts of bribing judges said that people holding abundant wealth don't know what to do with their money hence they even get down to bribe judges and undermine the entire system and judicial process.
The bench stated, "Anyone who plays with the court system must be dealt with heavily. This virus has to be eliminated."
It further added that people who adopt such practices actually try to hijack the system.
When the bench asked the counsel appearing for Reddy to disclose how much money was allegedly paid to the judge, Reddy's lawyer  tried to avoid the question but when the bench insisted then he said that the allegation against his client was that he paid Rs 10 crore.
Reportedly, Reddy had submitted that the two cases against him were related and should be tried together. He said his defense would be exposed if the cases were not clubbed together. 
However, the bench questioned, "What defence can a person have for bribing a judge."
CBI has alleged that trial judge T Pattabhirama Rao granted bail to Reddy after the mining baron agreed to pay Rs 10 crore.
The judge was later suspended by the Andhra Pradesh High Court and CBI filed an FIR against him, his son and five others including Reddy.