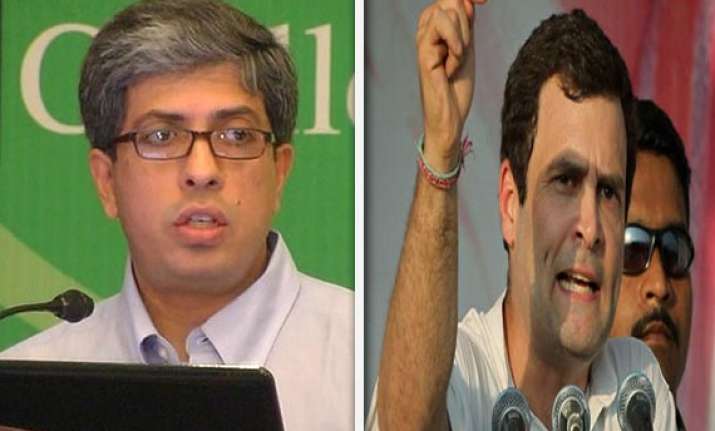 New Delhi: Mahatma Gandhi's great grandson Shrikrishna Kulkarni has said that Congress vice president Rahul Gandhi should not have brought Gandhi's assassination issue in his election campaign.
What does Mahatma Gandhi have to do with this election, asks Mahatma Gandhi's great grandson.
Rahul Gandhi had last week blamed the RSS for the assassination of Mahatma Gandhi.  
"RSS people killed Gandhiji and today their people (BJP) talk of him...They opposed Sardar Patel and Gandhiji," Rahul had said while addressing a public rally in Thane district.
In his letter, he slapped the first family, calling out the fake Gandhi's bluff to stop using the 'Gandhi' name when they are not the real Gandhis.  
To say nothing of the fact that such an important bit of news was missing from the MSM.
Shrikrishna Kulkarni's mother is Mahatma Gandhi's third son Ramdas Gandhi's daughter. She married GR Kulkarni.
Here's the letter written by Kulkarni: