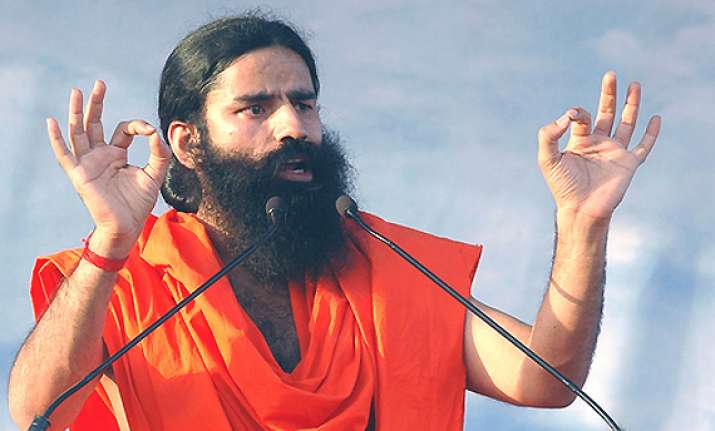 Etah (UP), Oct 21: Yoga guru Ramdev today asked the people to "teach Congress a lesson" by not voting for its candidates in the upcoming Uttar Pradesh Assembly polls over the party's "failure" in bringing back black money stashed away abroad.

"Neither the Congress is willing to bring back the black money stashed away in foreign banks, nor is it willing to reveal the names of those Indian nationals who have accumulated ill-gotten cash abroad.

"People should teach a lesson to Congress by not voting for the party candidates in upcoming Assembly polls in UP," Ramdev said, addressing a gathering at his yoga camp here.  He said the defeat of Congress in the recently held bypolls showed the "anger and frustration" of people against the policies of the party.

The yoga guru said the police action at Delhi's Ramlila ground against him and his supporters, including women and children, was "very unfortunate" and "shameful" on the part of Congress.

Dismissing the affidavit filed by Delhi Police stating there could have been communal tension as people living in nearby areas of the ground belonged to minority community that prompted the police to take action, Ramdev said he had in the past organised his yoga camp at the venue and no such tension was witnessed then.

Taking a dig at Rahul Gandhi, he said Congress would not get any benefit by his repeated tours to Uttar Pradesh.

"Rahul should first clarify his stand on the issue of corruption and black money and then ask for votes," Ramdev added.