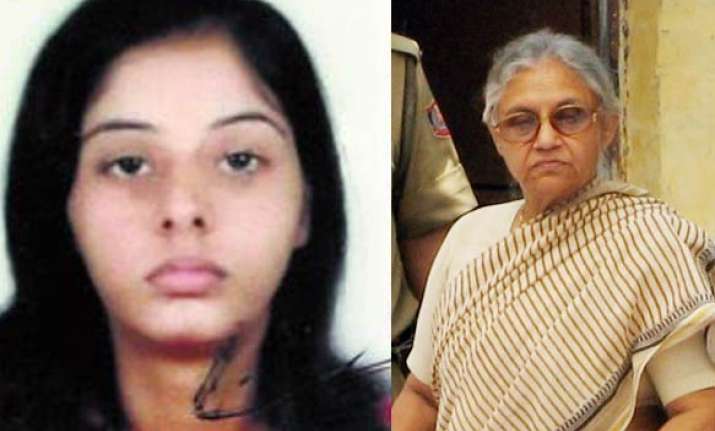 New Delhi, Mar 10: Delhi Chief Minister Sheila Dikshit today rued the indifferent attitude of passersby when a 21-year-old college girl was shot dead in broad day light here and asked the civil society to raise its voice and not remain mute spectators to such incidents.
Asking people and civil society to play a "responsible role" in ensuring safety of women in the city, Dikshit expressed shock that not a single person had come forward to help Radhika Tanwar after she received bullet injuries in the crowded area near Dhaula Kuan.
"It was not an isolated place. So many people were there. But none of them either raised voice or came forward to take her to a hospital. It is extremely unfortunate that everybody present there kept their eyes shut and she was taken to hospital only after police van had reached," said Dikshit.
Tanwar, a second-year degree student, was killed outside her college in Dhaula Kuan's Shantiniketan area on Tuesday by a man, who is believed to have been stalking her for sometime.
Holding that civil society's indifferent attitude to the incident was really a matter of concern, Dikshit said only police should not be held responsible for such incidents.
"People who were present at the spot shut their eyes, saying it doesn't matter to me and I am not concerned. This is unfortunate.
"Police should not be held responsibility alone. It is a collective responsibility of police as well as civil society to ensure safety of women in the city," Dikshit, who had yesterday blamed police for deteriorating law and order situation, said.
Delhi Police had also expressed its dismay yesterday that no one who was present at the scene has come forward as witness to the incident.
Dikshit had yesterday met the family of Tanwar at Naraina village and assured the family of the girl that her government will do the needful so that the family gets justice.
The Police Commissioner has earlier said Delhiites do not react sharply to incidents of molestation and eve-teasing like Mumbaikars or Kolkatans.
Gupta had said active cooperation of public is of "paramount importance" since police presence may not be available at all places where such incidents occur.
"As compared to Mumbai and Kolkata where citizens sharply react to any incident of molestation of eve-teasing, such reactions are totally lacking or missing on the part of citizens of Delhi who have a vital role to play in preventing harassment to the women travelling in the city," Gupta had said. PTI