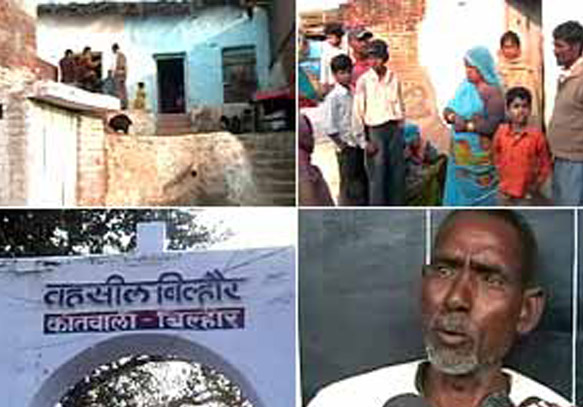 Kanpur, Feb 15 :   It's the third consecutive day that a case of dishonour killing has shocked the people of Uttar Pradesh. This time in Kanpur, a grandfather hacked his 19-year-old granddaughter to death for being in a relationship with a boy from a different community.
After killing his granddaughter Malti, the grandfather walked into a police station with the blood stained axe and surrendered before the police.
In a chilling confession, the grandfather said, "She was bringing us disrespect, we used to tell her not to talk to him, not to visit him. She was playing with the family's pride which is why I killed her this morning."
On Tuesday afternoon, Malti's grandfather got angry when he found her talking to Dilip Yadav, the boy she was involved with, over the phone.
"She used to keep talking to the boy, we used to tell her not to, but she wouldn't listen," said the victim's grandmother Tara Devi.
The Superintendent of Police, Arun Kumar Pandey said, "A case of murder has been registered and her grandfather has been arrested."
Earlier, a sister was shot dead by her two brothers in the Kaushambi district on Valentine's Day and in Agra, a father strangled his daughter, who wanted to marry a Hindu boy.