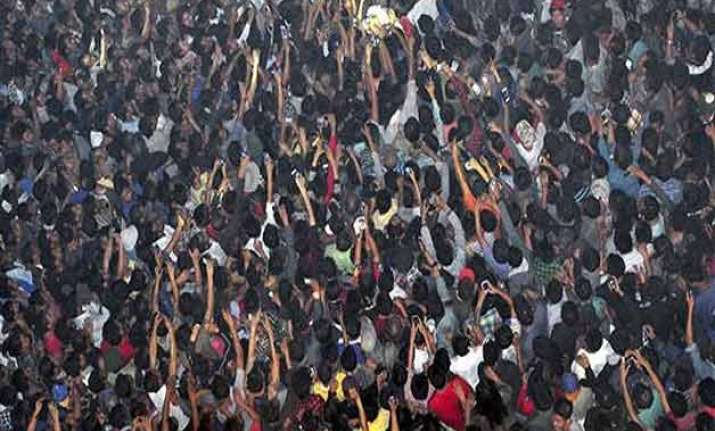 Kohima: As the situation in Dimapur town has been normal, the authorities today relaxed for two more hours the prohibitory orders imposed in the wake of lynching of a rape accused on March 5.
The prohibitory orders under Section 144 CrPC was lifted from 6 AM to 6 PM, said DIG (Range, Nagaland Armed Police) Liremo Lotha, who is officiating as Dimapur SP following suspension of the SP after the lynching incident.  
The relaxation of prohibitory orders had been from 6 AM till 4 PM yesterday.The prohibitory orders would be further relaxed tomorrow—from 6 AM to 9 PM, Lotha said. 
However, Internet and SMS services continued to be blocked as it has been extended for another 24 hours.  Meanwhile, the police arrested one more person in connection with the lynching taking the total number of arrest to 48.
The police also came out with photographs of 12 more suspects, Lotha said adding the photos were collected from clippings of the lynching obtained form various sources.  A mob that had broken into Dimapur Central Jail, dragged out rape accused Syed Farid Khan, stripped him naked and lynched him on March 5.
Khan, who hailed Karimganj district of Assam, was arrested on the charge of raping a woman in Dimapur on February 24 and remanded to judicial custody the next day.
Reacting to reports that there was no rape but consensual sex involving Sarif Khan and the Naga woman, Nagaland Chief Secretary Pankaj Kumar said the state government's report made no such mention.
"The attention of the government of Nagaland has been drawn to news items appearing in a certain section of the media implying that the report sent by the state government to the Ministry of Home Affairs, government of India, in connection with the lynching of late Syed Farid Khan on 5th March, 2015, in Dimapur, holds that there was no rape.  
"It is clarified that the state government's report makes no such mention", he said in a statement issued in Kohima.He said "the report brings out that on receipt of FIR from the complainant on February 24 on the assault and rape by the accused on February 23, a case was registered by Dimapur police under Sections 376 (gangrape), 344 (wrongful confinement) and 363 (kidnapping) of the IPC for investigation."
Statements of the complainant, the accused and the suspected accomplice were recorded, the complainant and the accused medically examined and samples have been sent to Central Forensic Science Laboratory, Guwahati, for examination, Kumar said.
"As the case is under investigation, the media is requested to refrain from reporting based on speculations in the interest of justice and peace," he added.