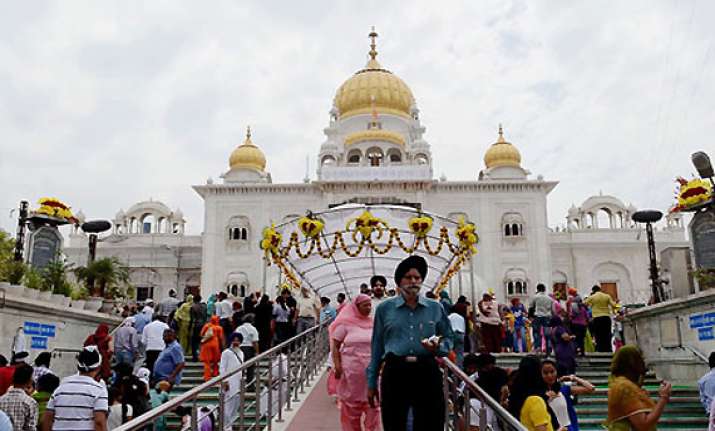 Chandigarh, Apr 13: A large number of devotees today thronged gurudwaras across the state, including Amritsar's Golden temple, to mark Baisakhi.
The festival commemorates the launch of Khalsa panth by Sikh's tenth Guru Gobind Singh at Takht Sri Kesgarh Sahib in 1699. It also relates to the start of the season in which wheat is harvested in north India.
The devotees offered prayers at Talwandi Sabo, Anandpur Sahib, Muktsar, Fatehgarh Sahib and Nanaksar among others in Punjab and at Nadha Sahab (Panchkula) and Kurukshetra in Haryana.
As many people took holy dips in the Sarovars (sacred tanks), 'Akhand Paths' (48-hour non-stop recitation of Sikh scripture), 'kirtans' (singing of hymns) and kathas (religious discourses) were undertaken to mark the celebrations.  
Community kitchens were also organised on the occasion.  
Punjab Chief Minister Parkash Singh Badal and Deputy Chief Minister Sukhbir Singh Badal, who paid obeisance at the Golden Temple, greeted the people on the festival.