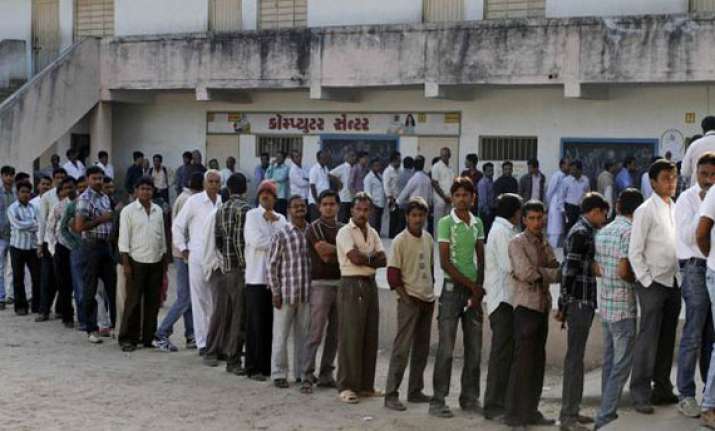 Ahmedabad: In 17 out of the 26 Lok Sabha seats in Gujarat, "NOTA" option got more votes than the non-Congres, non-BJP alternatives such as AAP, and was especially popular in the tribal belt.
As many as 4,54,880 voters in Gujarat chose None Of The Above (NOTA) option in the just-concluded Lok Sabha elections.
AAP, whose leader Arvind Kejriwal did a whirlwind tour of the state before the elections, polled a total of 3,01,558 votes in the state. BSP polled 2,43,949 votes, NCP 2,40,466 and Janata Dal United 1,01,660.
The constituencies where NOTA was the third-most popular option included Ahmedabad East (14,358), Vadodara (18,053), Anand (16,872), Kheda (20,333), Amreli (19,143), Rajkot (18,249), Junagadh (17,022), Porbandar (16,443), Banaskantha (17,397), Patan (12,061) and Mehsana (11,165).
But significantly, the NOTA got more votes in the tribal belt: Dahod got the highest (32,305), followed by Chhota Udepur (28,115), Valsad (26,606), Panchmahal (25,981), Bharuch (23,615) and Bardoli (19,991).
Except Bharuch, in the rest of these constituencies NOTA came third.
The option was least popular in Jamnagar (6,588), Navsari (9,322), Bhavnagar (9,590), Surat (10,936), Surendranagar (11,024) and Mehsana (11,615).
Altogether, NOTA polled 1.8 per cent of votes.