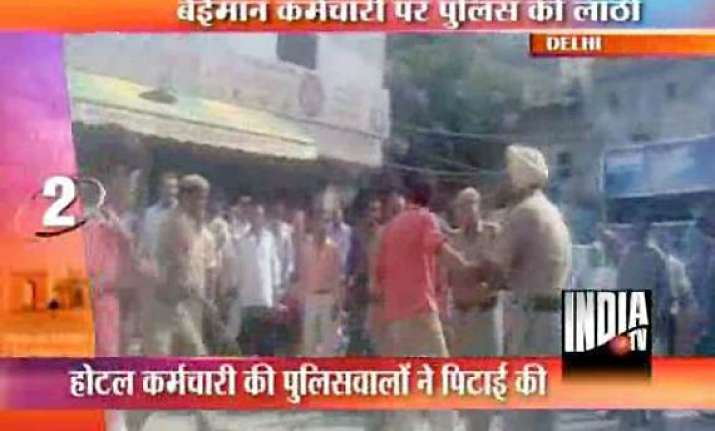 New Delhi, Aug 9: The Paharganj area of Delhi, often teeming with foreign tourists, was on Monday evening witness to the strange spectacle of Delhi policemen thrashing a hotel employee for overbilling two tourists. 

The two tourists had complained to the police after the overcharging at an eatery joint.

The policemen promptly caught hold of the hotel employee and began thrashing him. India TV telecast the incident in its Tuesday morning bulletin.