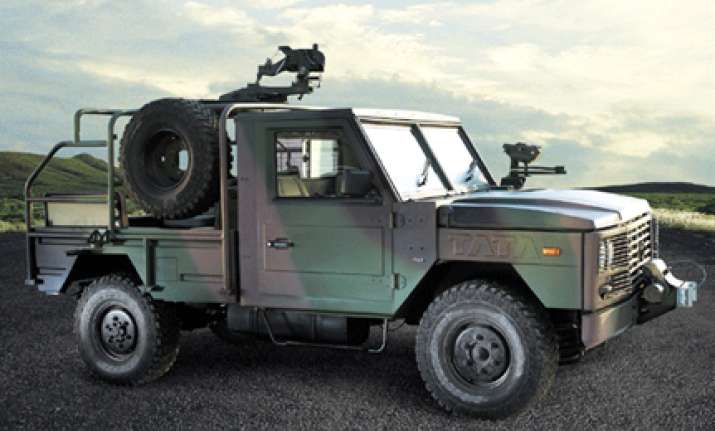 New Delhi, Oct 1:  Delhi Police today added three sophisticated 'Light Armoured Troops Carrier' (LATC) ahead of the Commonwealth Games, which the force said would act as a force multiplier to its armoury.
Rs 54-lakh LATC carries ten commandos, armed with AK-47 and MP-5 pistols, of the city police's SWAT (Special Weapons and Tactic) team. Thirty commandos have been deployed in the three armoured vehicles.
"This is a bullet-proof, explosive-proof next-generation vehicle which will act as a great force multiplier for the SWAT team. These vehicles are going to be used in a very proactive manner for the Games," Delhi Police Commissioner Y S Dadwal told reporters here.
his is a step ahead of the bullet-proof vehicle as it is armoured, he said adding the vehicles will increase the response capability of the force to tackle any terrorist attack.
A senior police official said the vehicle can run on flat tyres. The commandos were given an initial three-month training followed by three-week specialised training on firing, room intervention and bus intervention.
These vehicles are required for the purpose of entering the terrorist attack spot may be a hotel or a building. These vehicles may reach up to the porch of the hotel or at the main gate of the building," the official said.
"We have the Mumbai attacks in our mind where terrorists entered hotels and buildings. In such a situation, these vehicles will help in deploying crack team," the official said.
Similar armoured vehicles are presently being used by Mumbai Police. They use Mahindra Marksman, the country's first armoured capsule-based light bullet proof vehicle, which has capability to be used in counter terrorist action as well as in conventional roles. PTI